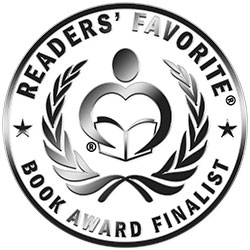 Reviewed by Stephanie Dagg for Readers' Favorite
"Pure Healing" by Aja James is a paranormal romance. It is initially slightly confusing in that the book starts with Sophia, the Queen of the Pure Ones, as the narrator but she soon becomes a secondary figure as the rest of the book focuses mainly on the relationship between Rain, the healer, and Valerius, an immortal Protector. There has been sexual tension between them for over a decade but finally Valerius asks to become her consort and help regenerate her powers by allowing her to feed on his blood and his body. But he is not to fall in love with her. Valerius suffered brutality in the past and is full of self-doubt and is handicapped by his fear of intimacy. Rain also is constrained by her past but somehow between them they achieve fulfillment. The counter-plot runs alongside, centered on Sophia, a student at Harvard, who makes friends with the mysterious Ere, a teaching assistant, but you have to wonder if there is more to him than meets the eye. And in the background is an impending war between vampires and the Pure Ones. Vicious attacks by vampire assassins are taking place all too often.
This is a very intense, gritty book that really grips you. The author creates an intriguing yet overtly dangerous world. As with all series starters, there is quite a lot of groundwork to cover to set the scene for all the action that is to come, in this book and later ones. However, Aja James keeps the pace moving and keeps our appetites whetted. Plenty of questions are raised and issues touched on that are still to be resolved. In short, you'll be hooked!