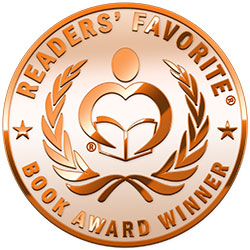 Reviewed by Romuald Dzemo for Readers' Favorite
If you want romance with characters that share strong chemistry, have depth, and are sophisticated, then the third book in the Dark Ones series, Dark Desires by Aja James, is what you need. But there is more to the story than the romance: you'll find exciting elements of science fiction and aspects of fantasy that add to the excitement of the drama. The Dark Ones' hunter, Ryu Takamura, never misses a target and he is ruthless. That is until he meets Ava Monroe, a gifted geneticist who may have the key to transforming the future of the vampire race. The moment he sees her, he knows he'll break his professional code — he can't kill her. But is she the right woman for his life and how can he handle her, the demons of his past and the enemies they are about to make?
Dark Desires is gripping and captures the sensual aspects of the story in a style that unveils deep emotions in the characters and that makes the conflict very strong. A hardcore killer who is also a vampire can't resist his overwhelming attraction to a mortal. He has every reason to kill Ava, because Ava has the power to create deadly mortals from his kind, or her knowledge can. Here is the premise that makes this story irresistible. It's a feral, terrific romance that works for its satisfying ending. Readers get to love the pair — Ryu and Ava — and they want to see what becomes of the chemistry between the two. Aja James weaves scenes that are focused and emotionally charged, allowing readers to feel emotions of the characters. I loved the writing, the steam, the realism that permeates the story, and the pacing. The setting is something else altogether and it is enjoyable how the author brings together the different elements of the story to create a very sensual read.